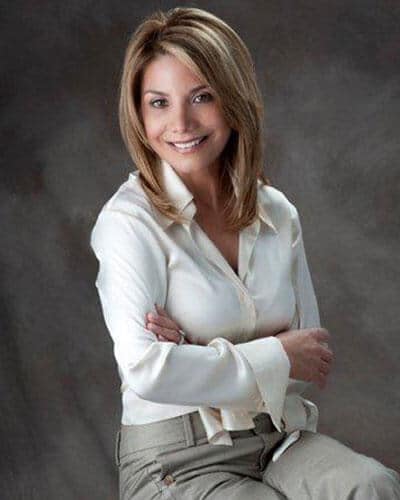 ---
Monique Mabry DMD
---
Dr. Monique Mabry and her Aesthetics Team has been creating more than just beautiful smiles for almost twenty years in the Newton community. Dr. Mabry graduated from Boston University School of Dental Medicine, where she received her Doctorate of Dental Medicine DMD degree and honors in Aesthetic Dentistry.
---
Full Biography
---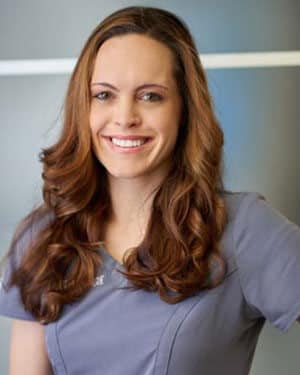 ---
Brittany Horrigan
---
Registered Dental Hygienist
Brittany's professionalism and passion for patient care has made a positive impact with the oral hygiene of our patients at Aesthetics-in-Dentistry since 2017. Since graduating Middlesex Community College as Registered Dental Hygienist in 2015 she has been committed to the incorporation of the latest technologies and concepts to achieve the highest standard of care. Brittany exemplifies what Aesthetics in Dentistry is all about by striving to develop strong and lasting relationships with all her patients. Helping each individual accomplish their personal goals to obtain optimum oral health and total prevention of periodontal disease. Currently Brittany resides in Reading with her loving family, mini hockey Olympian to be, and three dogs. When she is not at work or with the family, Brittany can be found doing yoga, hiking with the dogs, painting, volunteering for the New England Epilepsy Foundation or participating in walks, runs, or events such as Slap out Epilepsy.
---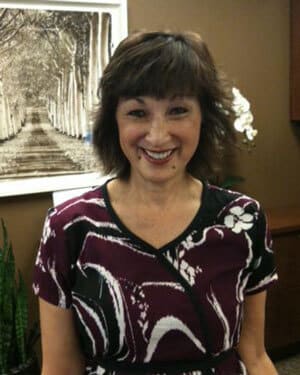 ---
Patty Lincoln
---
Registered Dental Hygienist
Patty Lincoln resides in Mansfield, MA with her husband, two daughters, son and their 8 year old german shepherd. She graduated from Forsyth Dental School and has been in practice with Dr. Mabry for over ten years.  Three generations of patients have followed her to Dr. Mabry's new practice. Patty enjoys coming to work to see her patients that are like family. She is always enthusiastic to meet new friends that will join our friendly office.
In her spare time, she enjoys taking care of children and pets. She also likes candlepin bowling and fishing on her family's small boat on Cape Cod.
---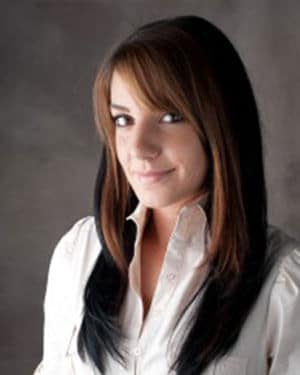 ---
Janine Molina
---
Dental Assistant
Janine is a 2011 graduate of The Everest Institute of Dental Assistants. She received her Digital X-ray certification from Tufts University and is experienced in dental software integration with computers. She is a certified cosmetologist with a degree from the Learning Institute of Beauty Sciences. She is currently studying for microblading certification under Phi Academy https://www.phi-academy.com/treatment/phibrows/ and we look forward to providing this service soon.
A people person, Janine enjoys all aspects of cosmetic dentistry and is most interested in providing patients with great care. Her friendly caring nature will always bring a smile to your dental visit.
A native of Newton who enjoys sharing her time with friends and family, Janine's favorite past times are hanging out with her children, going to the movies, visiting her beach house in Maine and other outdoor activities.
---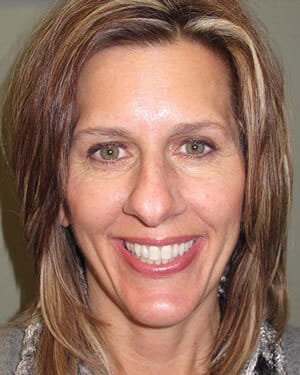 ---
Amy Orsini
---
Office Manager
Amy has been in the dental industry for over 35 years as an Office Manager. She started in Belmont and then moved onto Newton, joining Dr. Mabry's practice 18 years ago. After dealing with dental insurance companies for so long, Amy feels comfortable answering any questions regarding insurance benefits and is happy to prepare and send a pre-treatment estimate to determine exact benefits for any dental work needed. No matter what the financial situation, our team will work with our patients to make needed dental work affordable. Amy loves working with Dr. Mabry and the team at Aesthetics-in-Dentistry.
Amy is also is working on her 200 hour certification for yoga teacher training and will be certified in November 2019.
In her free time, Amy enjoys yoga, playing golf, and snow skiing in the winter with her husband and 3 kids.
---
Contact our office today to schedule your appointment!
---